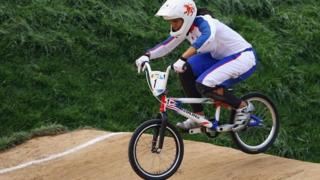 Olympic Memories: BMX star Shanaze Reade
Some of the country's best athletes have been telling Newsround what it's like to be part of the biggest sporting event in the world, the Olympic Games.
BMX racer Shanaze Reade competed at the Olympics for the first time in 2008. But things didn't go to plan, as she crashed in her final race.