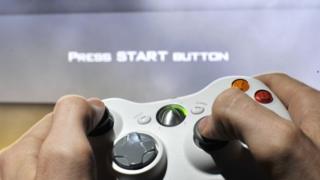 PA
A new age rating system for video games has now come into force in the UK - to stop children under 12 from buying anything unsuitable.
Retailers now have to legally follow the Pegi (Pan-European Game Information) system, which gives games age ratings of 12, 16 and 18.
Any shops that sell games to kids under the age limit could be prosecuted.
Most games are already given a Pegi rating, which also includes symbols describing the content of the game.
A previous dual system with ratings from the BBFC (British Board of Film Classification), which classifies films, has been dropped to avoid confusion.

Pegi
Professor Tanya Byron, who wrote a report which led to the law change, wants parents to take an interest in what their children are playing.
"This can involve taking direct control of what games their children play at home, how they play them and for how long, through taking note of the Pegi ratings," she said.