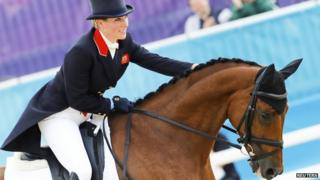 Reuters
Equestrian has been called the most unique of all Olympic sports.
Whereas most events rely on the physical and mental strength of the athletes, this one almost completely revolves around an animal.
The British team has a strong history in the event and even includes a member of the Royal family - Zara Phillips.
But just what does this event involve and why is it so different from all the other Olympic events?
1) An event within an event
Equestrian consists of three mini events - dressage, eventing and jumping.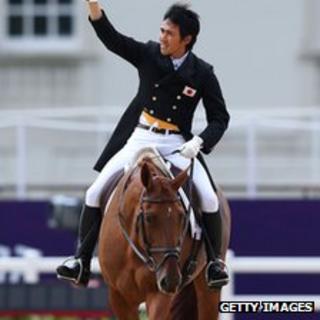 Getty Images
Dressage tests take place in a 60 x 20-metre sand-based arena. In each round, horses have to perform a series of movements.
Horse and rider are marked by five judges who look for accuracy of movement, calmness and flexibility.
The showjumping takes place around a course of approximately 15 fences. Penalties are awarded if poles are knocked down or if the horse refuses the fence. The aim is to do it in the fastest time, with the fewest penalties.
The eventing part is a four day competition. During the first two days each horse and rider will perform a dressage test.
They will then move onto the cross-country course, which will contain up to 45 jumps. Every horse is given penalty points for jumping errors and time penalties.
The competition then ends with show jumping where riders and horses are given penalty points for jumping errors and time penalties, which are added to their penalties from the previous two events.
2) Men and women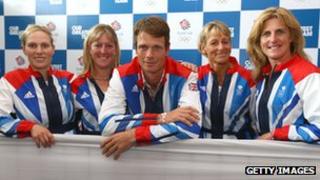 Getty Images
It is the only event in which men and women compete entirely on equal terms.
This year's British squad is made up of four women and one man.
3) We almost always win a medal
Team GB have a strong equestrian history, winning the gold medal in 2004.
In the last 16 Olympics in which a British equestrian team has competed, there have been only three occasions when they failed to win a medal.
4) The Team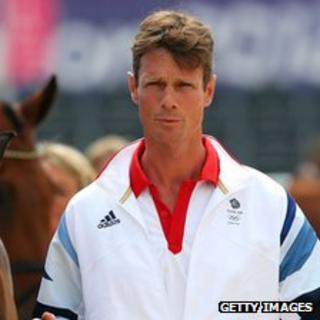 Getty Images
As well as a royal the British team includes Mary King, who is taking part in her sixth Olympics at the age of 51.
In eventing William Fox-Pitt is currently ranked world number one, while showjumper Nick Skelton will be hoping to secure Olympic gold at his sixth attempt.
5) Funny phrases
The sport has lots of specialist words and phrases it uses.
A 'Run-out' is when a horse runs around a fence instead of jumping over it, while a 'Piaffe' is a trotting movement, performed almost on the spot.