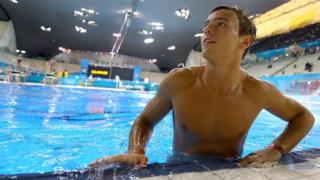 Getty Images
Tom Daley says he's ready for his Olympic challenge, after the 'toughest year' of his life.
The 18-year-old takes part in the synchronised 10m platform final, just over a year since the death of his dad.
Daley and his partner Pete Waterfield will be aiming to win a medal, after winning at the World Series earlier this year.
"We've been getting British records, so I think we're the right team to be competing in the Olympics." said Daley.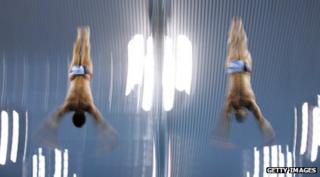 Getty Images
The pair's biggest challenge will come from the Chinese team.
Daley said: "Everyone's out to get China and in diving a silver is almost a gold."
"Its such a great opportunity to go out and dive in front of a home crowd and if you dive well and get in the medals, that is just the biggest reward."