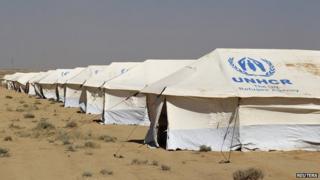 Reuters
A new refugee camp has opened in Jordan for people fleeing Syria because of violence.
Over 100,000 Syrians have left their homes since fighting started between government forces and rebels in March last year.
More people have been trying to leave over the past few days because of attacks in Syria's largest city Aleppo.
There's space for 10,000 refugees at the Jordan camp but officials say it could hold up to ten times more.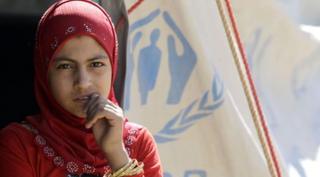 AFP
Officials in Jordan hadn't wanted to open a camp in their country because of fears of angering Syria President Bashar Assad.
But the Foreign Minister Nasser Judeh said that with so many Syrians looking for safety they had no choice.
There have already been camps set up home refugees on the country's borders with Iraq and Turkey.