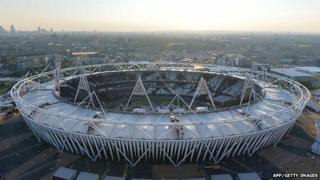 AFP/getty images
After seven years of preparations, the London 2012 Olympic opening ceremony is nearly here.
The three-hour extravaganza started at 9pm, with around 1 billion people set to tune in across the world.
Europe's largest bell was rung by Tour de France winner, Bradley Wiggins, to kick off the show, which features a cast of 10,000 performers.
Torch relay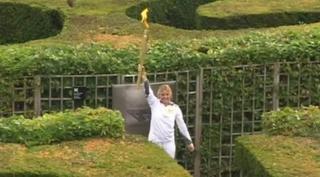 The final day of the torch relay has seen the Olympic flame go through the maze at Hampton Court Palace.
It was then taken down the River Thames on royal rowbarge Gloriana.
The torch relay will end in the Olympic Stadium with the lighting of the cauldron during the opening ceremony.
But we still don't know who'll get the honour of lighting it!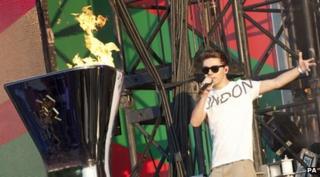 PA
Mass bell-ringing
A mass bell-ringing across the UK took place at 8:12am to mark the official start of London 2012.
People were encouraged to ring their bells, from church bells to bicycle bells, for three minutes. Big Ben chimed 40 times.