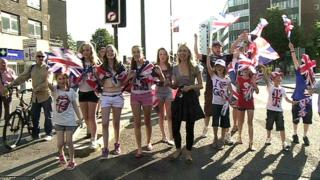 Cardiff in bright Olympic mood
While the GB women's team kicked off the games inside Cardiff's Millennium Stadium, the people of Cardiff got into the Olympic mood outside.
Hayley went to see what it was like on the streets of the Welsh city.
She discovered a massive picture of Tom Daley on the side of a building!
But she also found people in a great mood - watch her report to find out.