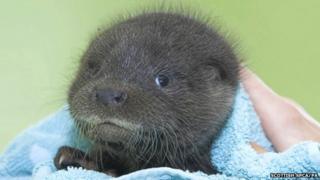 Scottish SPCA/PA
This cute baby otter is recovering well after being rescued from a river in Scotland.
A man spotted the animal on its own, calling out, in Kirtle Water, Dumfries and Galloway. He left the cub for 24 hours to make sure the otter's family wasn't nearby but his mother didn't return, so the man collected it and called the Scottish SCPA.
It's thought the cub was separated from his mother by a strong river current.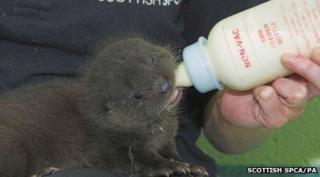 Scottish SPCA/PA
He's now being cared for by the Scottish SPCA in Clackmannanshire.
Centre manager Colin Seddon said: "He was very subdued and weak when he first came to us but he's now weaning onto solid food and is a lot brighter."
They plan to release him back into the wild after his first birthday.