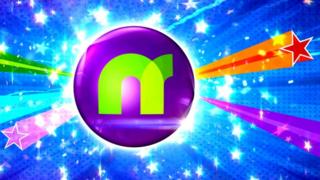 The London 2012 Olympics promises to be one of biggest sporting events the UK has ever seen.
Newsround will be broadcasting live from the Games, seven days a week, to bring you latest from the greatest sporting event on Earth.
Every morning we'll bring you right up to date with what's been happening at the Olympics with a special eight minute bulletin at 7.50am on the CBBC channel.
We'll have live newsflashes between your favourite CBBC shows every time a British athlete bags a medal.
Each weeknight at 6.55pm we'll bring you the highlights of the day's action plus our top tips on who to look out for the following day.
Leah will have interviews with sports superstars from around the world, behind the scenes exclusives and reactions from Team GB athletes when they win medals.
Plus we've got special Olympic quizzes, chats, games and photo galleries.
Why would you want to be anywhere else? Newsround is Olympic gold!
Newsround Olympic programme times
Weekdays
7.50am for 8 minutes on CBBC
3.30pm on CBBC
4.25pm on BBC2
6.55pm on CBBC
Weekends
7.50am for 8 minutes on CBBC
9.30am on CBBC
10.55am on CBBC
11.55am on CBBC
1.55pm on CBBC