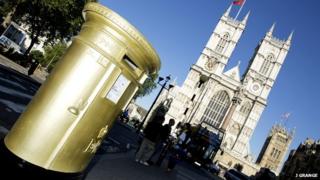 J GRANGE
Every time a British athlete wins a gold medal in the Olympics or Paralympics this summer, a post box will be painted gold in their home town.
Royal Mail have a dedicated team on standby, ready to turn the traditional red boxes to gold.
It'll be the first time in 140 years the boxes will have changed colour.
There will also be special stamps for each Team GB gold medallist featuring an action image of the winning athlete.