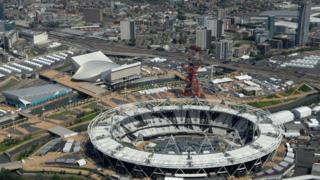 London 2012: Legacy of Olympics
Parts of East London have been transformed in the run up to the Olympics but what are the plans once the Games are over?
Billions of pounds have been spent on staging the Games, from putting in whole new railway lines to building huge sports stadiums.
Leah's from East London, the home of the Olympic Park.
She's been looking into the plan for when the party's over.