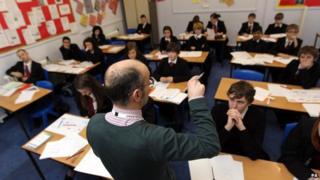 PA
Just when you thought it was the holidays - some pupils will have two more weeks of school over the summer.
New school summer camps have opened, with a plan to help 65,000 poorer children get better results before they start secondary school.
The deputy prime minister Nick Clegg, who launched the idea, said the "brain training" camps would help pupils who have struggled at primary school.
The school camps will focus on English, maths, art, music and sport.
There will also be sessions to help pupils get to know their new teachers.
It's costing around £50 million to run the summer schools, which last for two weeks each.
The government says more poorer children do badly at primary school, and need help to catch up before they start at secondary school.
Nick Clegg said: "Two weeks of activities can really help to bridge the gap."