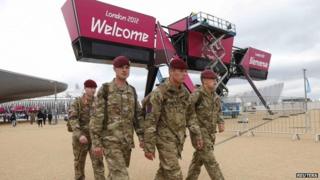 Reuters
London 2012 boss Lord Coe has promised a "safe and secure Games", following worries over security this week.
His comment comes after the mishap with private security company G4S, which didn't manage to supply all the staff it was supposed to.
An extra 3,500 troops had to be drafted in last week to help with the shortage, with 1,200 more soldiers on standby.
"We have got the numbers, courtesy of the military and our police services," Lord Coe told BBC Radio 4's Today.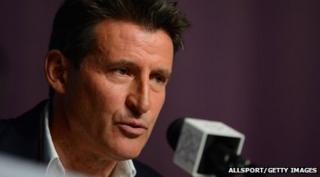 Allsport/getty images
The army was always going to help out with the Games, but now there are going to be more troops involved than had been planned.
Earlier this week G4S boss Nick Buckles was questioned by MPs over what happened.
He said he was "very sorry" and agreed the situation was a "shambles".