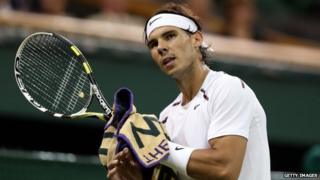 Getty Images
Defending tennis champion Rafael Nadal will not play at the London Olympics.
The Spaniard is suffering from a knee injury and says he's in no shape to compete.
Rafa won the men's singles title at the last Olympics, and was expected to carry Spain's flag during the opening ceremony.
He says: "It is one of the saddest moments of my career."