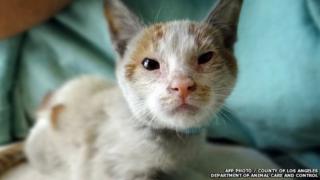 AFP
A kitten is recovering in America after surviving a 6,500-mile trip across the Pacific Ocean - with no food or water!
The three-month-old was discovered inside a shipping container in California, after a two-week journey from Shanghai in China.
At first he was too weak to stand up, but he's finally taking his first steps thanks to expert medical care.
The kitten's been named Ni Hao, which means "Hello" in Mandarin.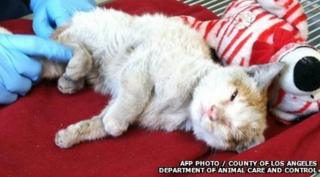 AFP
It's not clear how the kitten got inside the shipping container in the first place.
Officials in America are now looking for a family to adopt him.