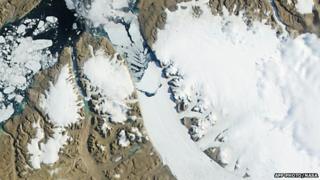 AFP photo/nasa
A huge iceberg has broken off one of the largest glaciers in Greenland.
Nasa satellite photos showed the island snapping off an ice 'tongue' in the Petermann Glacier. It's 46 square miles, which is about twice the size of Manhattan in New York!
Nasa's Eric Rignot said: "It is not a collapse but it is certainly a significant event."
The iceberg isn't expected to affect sea levels because the ice was already floating on water.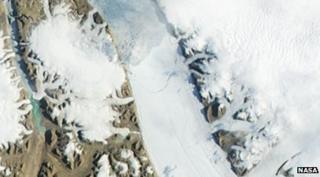 NASA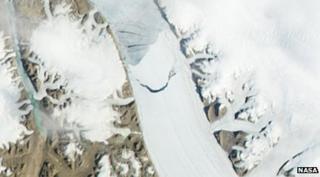 NASA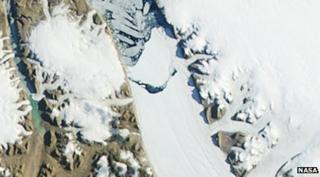 NASA
This isn't the first time this has happened - two years ago an iceberg twice the size of this one broke off the same glacier.
Icebergs from Greenland can reach neighbouring Canada's coast and have been known to cause problems for ships.
Ice covers around four-fifths of Greenland.