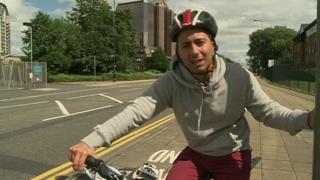 More cycling accidents on the roads
There's been a rise in the number of cycling accidents on our roads.
A big report by MPs says the government needs to do more to keep young cyclists safe.
More people are using their bikes to get to school or work but experts are worried not everyone gets the proper training to be safe on the road.
Hundreds of cyclists rode through London on 17 July to ask the government to do more to protect them on the roads.