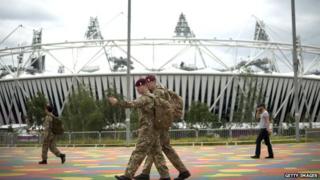 Olympic security 'shambles'
The boss of the security firm G4S will be asked questions by a group of MPs.
It comes after the company failed to provide enough staff for the Olympics.
Eight police forces are having to fill gaps after workers for G4S didn't turn up to some venues on Monday.