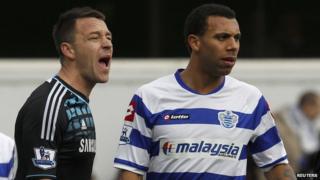 Reuters
Swearing on the football pitch has ''gone too far'' according to the government's Culture, Media and Sport Secretary, Jeremy Hunt.
Hunt said that football's authorities need to crack down on the problem.
His comments came after Chelsea captain John Terry was cleared of racially abusing QPR defender Anton Ferdinand during a Premier League match.
The trial revealed that both players swore at each other repeatedly and Hunt wants this kind of thing to stop.
He said: "I would like to see the football authorities do more" but "we do need footballers to set an example."
Hunt said he has some experience of the issue from his time as a nonprofessional football referee.