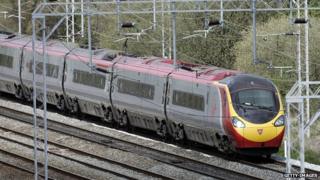 Getty Images
British railiways will be given the biggest upgrade for more than 100 years, the government has announced.
They've committed £9 billion to making journeys between big cities quicker and replacing old diesel trains with faster electric ones.
But there are worries ticket prices will go up to pay for the upgrades.
Work on the new system will start in 2014 and is expected to be finished by 2019.
Prime Minister David Cameron said it was the biggest transformation of rail travel in this country since the Victorian Ages.
He said: "This investment will mean faster journeys, more seats, better access to stations and a truly world-class rail network."