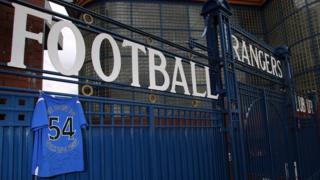 PA
Dundee have been invited to replace Rangers in the Scottish Premier League.
They will take the place after Rangers were demoted to Scottish Division Three for getting themselves into massive financial problems.
Dundee finished runners-up in Division One and were chosen over Dunfermline Athletic, who finished bottom of the SPL.
The decision was taken at the SPL's annual meeting on Monday.
It leaves Dundee just a few weeks to prepare for life in the top division with the season due to start on 4 August.