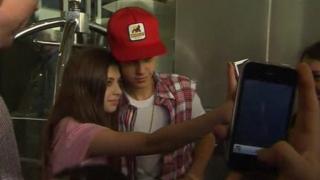 Justin Beiber fans left in tears
How do you think you'd react if you got to meet Justin Bieber?
These fans in Australia were left in tears after the star popped out of his hotel to meet them.
The Canadian singer posed for pictures with fans who'd waited in Melbourne.
He's down under promoting his new album.