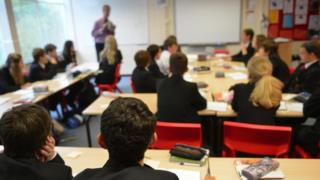 Schools in east London are breaking up for the summer two weeks earlier than usual because of the Olympics.
It's because the local council claims the Games will cause disruption.
The schools in the borough of Newham are closing on Friday.
There was a mixed reaction to the move, with some pupils telling the BBC they were delighted.
But others pointed out they cover a lot of ground in a fortnight and raised concerns over their education.
Teaching unions claim it will disrupt education and put extra pressure on staff.
Newham Council says the Games could have a negative impact on schools and argues it makes sense for them to close.
The Games begin on 27 July.