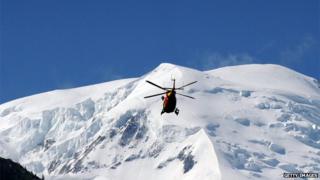 Getty Images
Three British climbers are among nine people who have been killed by an avalanche in a popular area of the Alps.
It happened early on Thursday near the French ski resort of Chamonix on Mont Maudit.
Nine people were airlifted to hospital with minor injuries. Those missing have now been accounted for.
An avalanche is when snow that's been sat on a mountain shifts and falls down the slope really fast.
It can cause massive damage to anything in its path.
Although it is summer, the Alps are so tall that there is still snow on the peaks.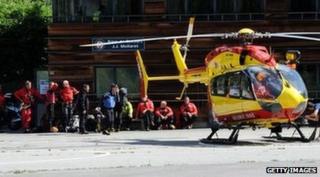 Getty Images
Police say that a group of 28 climbers were on the mountain when something triggered an avalanche.
French authorities say the avalanche is the most deadly in recent years.