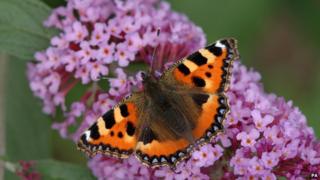 PA
The unusually wet summer could have a bad impact on Britain's butterflies.
Caterpillars make a shelter called a cocoon around themselves to protect them while they transform into butterflies.
The cold wet weather stops the butterflies coming out of their cocoons until it is warm enough.
It means that there is less time for the butterflies to mate and lay eggs so there will be fewer caterpillars and butterflies next year.
Wildlife charity Butterfly Conservation is launching its annual survey of the insects.
They are asking people to tell them which types of butterflies they have in their gardens so they can find out how many there are.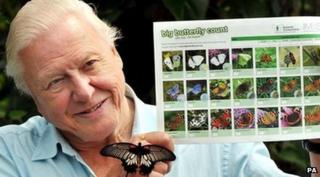 PA
Nature film legend Sir David Attenborough is President of the charity and says: "The wet weather this spring and early summer has made life really hard for our butterflies and things could get worse unless conditions improve.
"Our butterflies were already struggling - almost three quarters of UK species have decreased in numbers during the last ten years."
Last year the public counted more than 320,000 butterflies.
The results of this year's Big Butterfly Count will be used to find out what affect the weather has on their numbers.