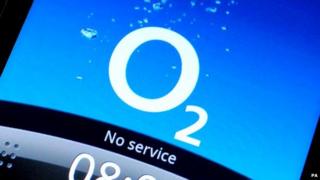 PA
Tens of thousands of O2 customers lost services across the UK due to a problem with the network.
It meant that some people were not able to make calls or text friends.
The mobile phone operator O2 admitted that they had a major problem on their hands yesterday.
They say that the service is now totally back to normal.
"Our tests now show that all our 2G and 3G services have been fully restored for affected customers," the firm said in a statement.
"If any customers are still having problems we recommend they turn their phone off and on again."