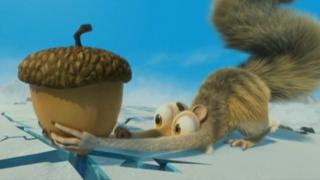 How to draw Ice Age 4 characters
Everyone's favourite prehistoric characters are back as Ice Age 4: Continental Drift hits the screens.
Sid, Manny and Scrat all star in the fourth instalment of the movie.
Ahead of the film's UK release, co-directors Steve Martino and Mike Thurmeier Ice Age 4 dropped into Newsround.
They came up with the ideas for some of the characters and showed Joe how they designed the stars.