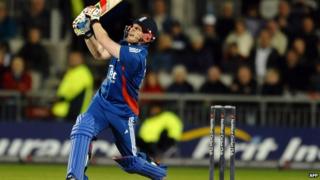 AFP
England's cricket team have moved into the top three in the world rankings of one-day cricket after beating Australia.
They beat the Aussies 4-0 in a series of home matches, helping them to move up the table.
England were already the world's best Test side but their one-day matches weren't as good - until now!
After beating world number one team Australia, they've won 10 matches in a row.
They haven't lost a game since July 2011.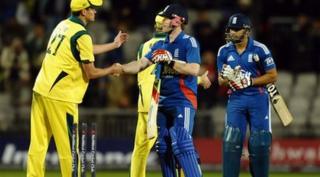 AFP
One-day cricket is different to test matches as there's a shorter amount of time to either score runs or get people out.
They also get to wear different coloured kits; in test matches they wear traditional whites but in one day games, they wear brightly coloured outfits.