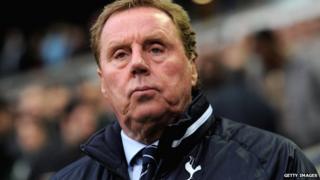 Getty Images
Former Tottenham boss Harry Redknapp has been put on the shortlist for the job of Russia's national team manager.
But Harry is said to be "not keen" on the idea of taking the job.
He joins other famous managers including former Liverpool boss Rafa Benitez and ex-England manager Fabio Capello on a list of targets.
The Russian Football Union has come up with a list of 13 men who they'll consider for the job. It also includes ex-Barcelona boss Pep Guardiola.