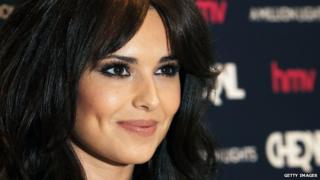 Getty Images
Pop star Cheryl claims she is the victim of online bullying.
She told a magazine she'd been subjected to vicious attacks on social networking sites like Twitter for over a year.
"It's evil and very public. People judge my appearance and hair, and say that I look fat."
Cheryl said the experience helped her relate to the teenagers helped by her charity, The Cheryl Cole Foundation.
"I get what these kids have gone through because I had a tough upbringing and I understand what it feels like to get bullied."
In February, X-Factor star Cher Lloyd - whose mentor on the show was Cheryl - also spoke out against online bullying.