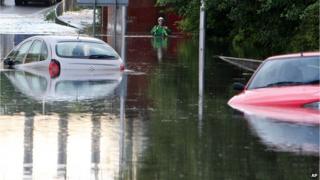 AP
If the weather didn't seem bad enough already scientists are warning that it could get a lot worse.
A report for the government has found that extreme weather is "more likely" in the UK over the next 20 years.
Climate change is blamed for bringing more floods and a higher risk of drought.
Experts are calling for more money to be spent to improve flood defences and more plans to help people hit by extreme weather to be put in place.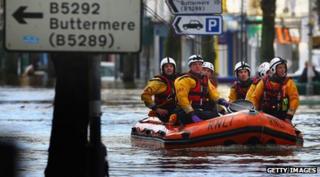 Getty Images
They also found that over the next few years homes and businesses in England will be four times more likely to be hit by flooding.
That's because lots of new homes have been built on land called flood plains which puts them at a higher risk.
Experts had been asking the government to spend more money on improving flood defence but many of the plans funds have been cut.
The government have said that they've spend £1 billion on measures to help stop flooding over the past three years.