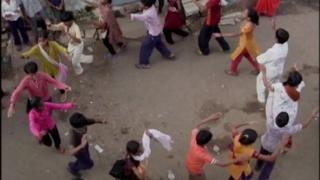 Real 'slumdogs' come to the UK
Sixteen children from the poorest parts of India have been touring theatres across the UK this summer.
The children were spotted in India two years ago by a performing arts group. Before that, they used to work on the streets.
The show has already been performed across America and India but this is the first time it's come to Britain.
Newsround's Joe's been finding out more.