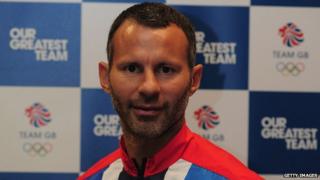 Getty Images
Manchester United midfielder Ryan Giggs has been named as Great Britain captain for the Olympics.
Coach Stuart Pearce said a number of players were capable of the role, but Giggs was the "standout captain".
"It was the easiest decision of my managerial career. He has been one of the best professionals of the last 20 years," added Pearce.
Giggs said: "It's a tremendous honour to be captain."
Pearce says that he will encourage Giggs to have a say on coaching matters involving Team GB at the Olympics.
The side face Senegal at Old Trafford in their opening game on 26 July.