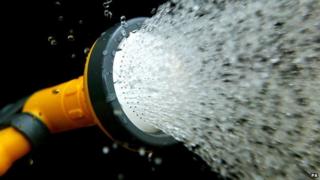 PA
A ban on using hosepipes has been lifted because of recent heavy rain.
Four companies in the south east of England had told people not to use hosepipes in their gardens or to wash their cars because they were worried that water would run out.
Low rainfall during the last two winters left ground water supplies quite low
But recent heavy rain has filled the water reserves up enough to lift the ban.
The decision to let people use more water again will affect about six million people.