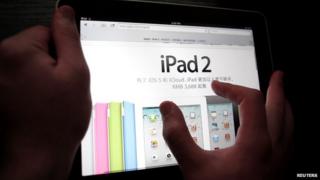 Reuters
The multi-million selling iPad could soon have a little brother if reports are to be believed.
The 'Mini iPad' would measure fewer than eight inches across the diagonal, a lot smaller than the 9.7 inch iPad.
It's suggested that the new tablet device could be out in time for Christmas.
Apple usually keeps all their new designs top secret, but there rumours have come from the Far East where many of the company's devices are made.