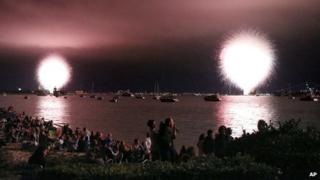 Huge firework display goes wrong
A huge firework display that was supposed to last 20 minutes, blew up in just 15 seconds!
Ever year the 'Big Bay Boom' show takes place in the American city of San Diego to celebrate Independence Day.
But this year a malfunction caused all the fireworks to go off almost at once, disappointing a crowd of around half-a-million people.
Check out this clip!