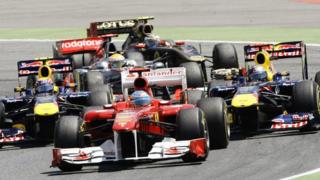 Kids hold their own Grand Prix
Children have had the chance to get involved with motor racing at the School's Grand Prix.
They recreated a Grand Prix style race even making their own cars to compete in.
It wasn't just drivers needed either, there were mechanics, pit-stop workers and technical analysts.
Nel went along to see how they got on.