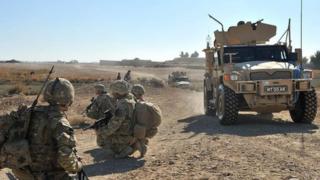 Big cuts to the Army announced
The number of soldiers in the Army will be reduced from 102,000 to 82,000 in the next eight years.
The government has announced that 17 major Army units are going to be scrapped to save money.
It's the biggest change to the Army for more than 100 years and some people are worried that it will leave the armed forces much weaker.
The British defence secretary, Philip Hammond, disagrees and says the changes won't affect the Army's ability.
There will be an increase in the number of soldiers in the Territorial Army which is made up of people who have another regular job but volunteer for the Army as well.