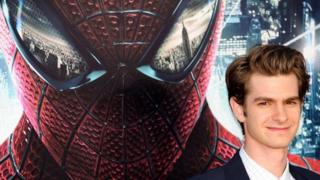 AFP
The Amazing Spider-Man is a superhero movie made from the adventures of one of Marvel Comic's most famous heroes.
There have been loads of movies about Spider-Man but this is a whole new re-boot, which means it's pretty much the same story but a fresh start.
Here's our movie man Joe with the details.
When's it out?
It's in cinemas right now (12A).
The plot
Peter Parker is a geeky boy struggling to find his place in high school when one day he is bitten by a radioactive spider that gives him incredible powers.
He can jump really far, climb walls like an insect and is really strong. He also gets something called 'Spidey Sense' which alerts him to any danger even before he sees it.
Using his knowledge of science he invents a gun that can shoot super-strong spider webs for him to swing from and he starts fighting crime by catching baddies with his webs.
But as the film goes on another scientist develops his own special powers and turns into a dangerous Lizard-Man. Can Peter Parker defeat the creature and save the day?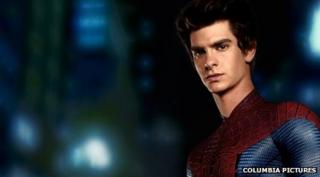 Columbia pictures
The stars
Spider-Man is played by a half-British, half-American actor called Andrew Garfield.
He's been in lots of films but this is his first major role in a big blockbuster-sized movie.
He was chosen partly because he is a massive Spider-Man fan and used to have Spider-Man pyjamas when he was little - as did I!
Hit or miss?
The action is really cool and looks amazing (get it?!). The filmmakers do a really neat trick where they put you in the shoes of Peter Parker so it feels like you're swinging through the city chasing bad guys!
The two main actors - Andrew Garfield and a woman called Emma Stone - are also really sweet together and as they are both quite shy it's really funny to watch them awkwardly become boyfriend and girlfriend.
The bad-guy isn't very good though because the computer graphics are a bit fake so you don't really believe it when he's on the screen which is a shame.
But there's enough action and fun stuff to make up for it and I bet they'll make a Spider-Man sequel very soon!
NR Rating: 3 stars