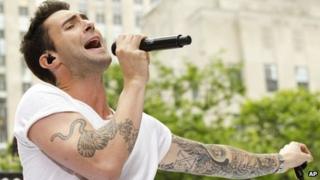 AP
Bands and singers could be missing out on money because of copy-cat cover versions of their songs released early.
Each time a song is played or bought, money goes to the person who wrote it - the composer - as well as the performer.
If people buy the copy-cat track first, some of the money goes to the copy-cat performer instead of the real one.
When a singer records or performs another band's song, it's called a cover version.
But the music industry is worried that if the cover version is put on sale before the original, the artist who came up with the song could miss out on sales.
Payphone by Maroon 5 and Whistle by Flo Rida are two recent examples of a cover version charting before the artists' own recording.
Some people say they have been confused and bought a copy version thinking it was the original.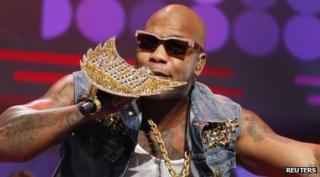 Reuters
In the last few weeks a cover version of US star Flo Rida's song Whistle came out before he released his own version.
The copy version, called Let Me Blow My Whistle, sold more than 8,000 before Flo Rida rushed out his own track.
Flo Rida said: "It's OK to cover my work but when it comes down to getting compensated for something that's not theirs, I do have a problem with it."