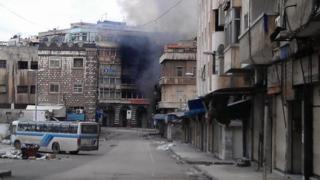 Syrian kids speak of life in Homs
Nel speaks to children who live in the city of Homs in Syria about the violence there.
For the last 18 months Syria has been plunged into violence as people and activists protest against the government led by Bashar Al-Assad.
There have been many deaths and the country has been declared as being in a civil war, that is when different groups from the same country fight against each other.
Nel managed to catch up with some of the children there and asked them what it is like living in a war zone. Their story is quite upsetting.