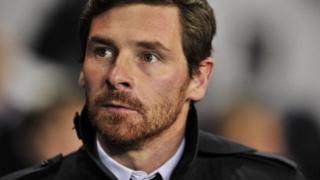 Getty Images
Former Chelsea boss Andre Villas-Boas has been appointed the new manager of Tottenham Hotspur.
The football club have confirmed Villas-Boas he will be there for the next three years.
The former Chelsea boss will be taking the spot of Harry Redknapp who's exit last season came as a bit of shock.
"For me, this is one of the most exciting coaching positions in the Premier League," said Villas-Boas.
"This is a squad any coach would love to work with. Together I believe we can bring success in the seasons ahead."