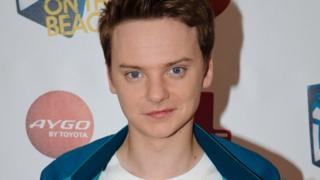 Getty Images
Newsround had a chat with Conor Maynard and put your questions to put to the singing star!
Conor's busy getting ready for the release of his debut album that's due out at the end of July.
And a week before that he's also set to release his next single, Vegas Girl, which he's hoping will follow on from the success of Can't Say No.
This chat page has now closed but your comments were put to Conor Maynard and the outcome should be on Newsround soon.