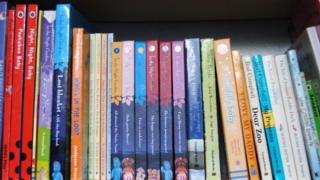 Children's bookshops are staying open despite many other shops going out of business, a new report has said.
In 2011, 36 new children's bookshops opened and none closed, despite 73 other bookshops closing their doors.
The Booksellers Association also said that more kids' books were sold than in 2010, which is a surprising trend.
Over the last few years, bookshops have come under pressure from internet sales and tablet devices like Amazon's Kindle and Apple's iPad.