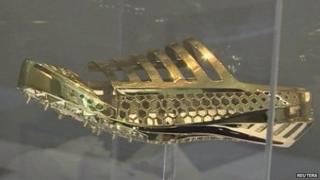 Reuters
A student has designed special light trainers to help athletes run faster.
Luc Fusaro made the shoes which weigh less than 200 grams which is much lighter than normal trainers.
They are tuned to the physical abilities of an individual athlete.
Scientific tests show that they improve performance by about 3.5 percent which could mean the difference between winning and losing a race.