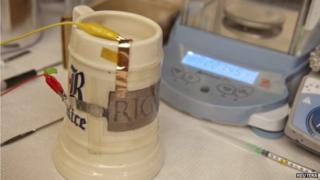 Reuters
Super thin batteries have been developed by scientists at the Rice University in Texas.
The batteries are made up of five separate layers - together measuring just 0.5mm thick.
To show off the technique, the team painted batteries onto steel, glass and even a beer mug.
It means that in the future people will be able to put batteries on different surfaces using spray painting technology.