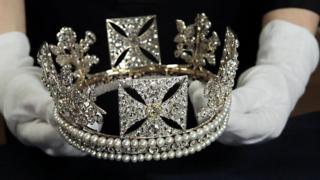 Diamonds on display
Diamond jewellery belonging to the Queen will be on display for the first time to mark the Jubilee year.
Ten thousand of the precious stones will be on show for the public to see at Buckingham Palace from 30 June.
The collection includes tiaras, necklaces and even the crown the queen is wearing in the picture on stamps.
Some of the pieces have never been on show before.