One of the most dangerous jobs of the Second World War was in Bomber Command: flying in the planes that dropped bombs over Germany.
Almost 70 years after the end of the war the Queen has unveiled a memorial in London.
It's to remember the thousands of men of Bomber Command who lost their lives.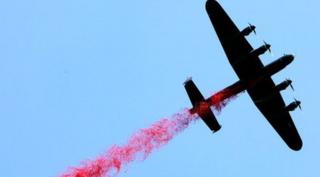 Getty Images
After the war, leaders were embarrassed about the missions, such as the devastating bombing of Dresden, which killed many thousands of Germans.
It's for this reason that the memorial has taken so long to come about.
Archive pictures from British Pathé