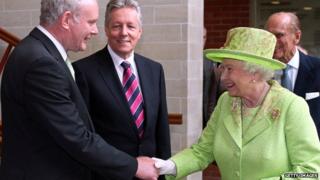 The Queen's historic handshake
The Queen has met with the Deputy First Minister Martin McGuinness for an incredibly important handshake.
She is used to shaking the hands of many world leaders, celebrities and members of the public. But this time it's very different.
As part of the second day of her trip to Northern Ireland she shook Mr McGuinness' hand as a symbol of peace.