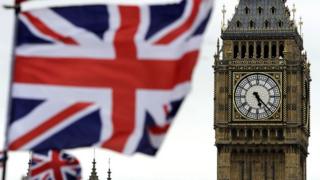 Reuters
The clock tower in London that holds the famous Big Ben bell is going to be renamed the Elizabeth Tower, in honour of the Queen's Diamond Jubilee.
It comes after a campaign from MPs to change the famous tower's name. Prime Minister David Cameron said it would be a "fitting tribute" to the Queen.
The official name will change from the Clock Tower to the Elizabeth Tower.
Most people know the tower by its nickname Big Ben, but that's actually the name of the 13½-ton bell inside it.
This is not the first time a part of the Palace of Westminster has been renamed in honour of a monarch.
Parliament's other tower had its name changed from the King's Tower to Victoria Tower in the 19th century, as a tribute to Queen Victoria - the only other monarch to celebrate a Diamond Jubilee.